Eliminate Recruiter bias with
HIREdrate's Match Analytics
Built to provide a faster, easier and more transparent ways to hire candidates with relevant key skills for your every requirement. Make the right decisions by automating time consuming task of mining useful information from heaps of data using our simple Match Analytics Solution.
It's a Match
Finds the ideal match for your requirements by eliminating irrelevant profiles and ranking based on more than a bunch of keywords

Escape the struggle
Scours through multitudes of data in your databases until the right candidates are shortlisted

All in order
Ranks candidates based on job requirements provided by companies

One step ahead
Get a head start at actively recruiting candidates with the benefit of not spending hours going through resumes

Labels to the rescue
Creates talent pools by labeling the candidates according to experience and education

It's sorted
Sorts applicants by experience, occupation, qualification, skill set, etc.

Comparisons
Compares similar resumes with related skills and training enabling the top candidates to surface and stand out
Be fair
Mitigates recruitment bias by analyzing the trends in past hiring processes and reporting the internal biases of the company

Flow, don't row
With the user-friendly interface you can now extend or modify your search using simple steps

Business Challenges
Where are the candidates coming from? Why are the candidates being rejected? What is the experience of the candidates?


Time is spent on hiring? How much time will this save?

How effective has the recruitment process been? Are the candidates responding?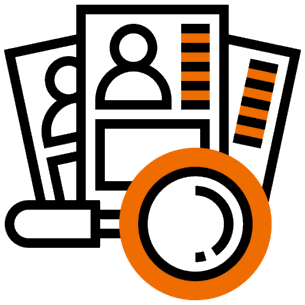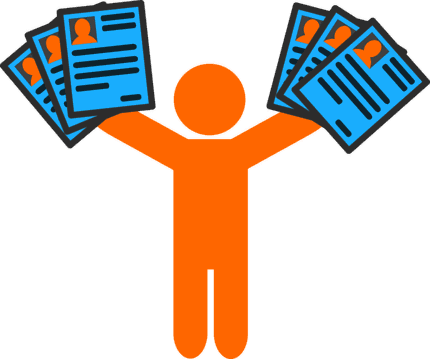 Solution Overview
1. Jobs that are currently in demand
2. Employers/Recruiter's skill requirements
3. Enhanced profile rankings

4. Improved candidate screening method
5. Easy talent pools to work on
6. Incorporate collaboration and transparency in recruiting
7. Most potential career paths for employees
8. Recruit diverse candidates
Benefits
Increase efficiency

Boost productivity

Fill up vacancies in no time

Receive quality recommendations

Reduce email and phone call exchanges

Meet the candidate requirements

Reduce the cost-per-hire, especially for small to medium sized businesses.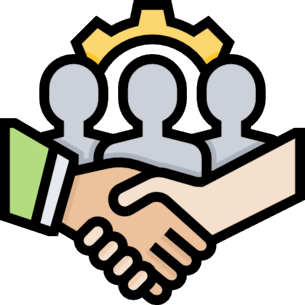 HIREdrate provides an amazing candidate experience. Our hiring managers actually prefer using their solution, because it streamlines manual tasks like job posts, advertising on job boards, interview scheduling and follow-ups. Their solution provides an affordable way for developing companies to monitor and manage essential employee information
HIREdrate offered us a fully scalable, integrated Match Analytics solution that facilitated our recruiters to optimize our workflows and improved our engagements. It allowed us to control our end-to-end lifecycle recruitment through a single talent acquisition process that saved us time, money and helped us attain peace of mind.
Sign up for HIREdrate today
14 days. No strings attached. No Credit Card required.